ASPHALT TANK
Thermal tank of 40,000 liters for storage and circular asphalt heating of section, constructed in lateral plate of 4.75mm of thickness in and 6.35mm in the covers, soldier electrically with inner and outer seam, reinforced inner to avoid deformations during the transfers.The heating system is made up of a serpentine of steel tube without seam of 2″ of diameter mounted in box type tunnel. Glass wool heat insulation of 50mm of thickness and covered in iron plate of 1.8mm of thickness. Vent in the superior part, mouth man passage and inspection two mouths of load, conduit of unloading of 3″ of diameter with its respective valve of exit heated by thermal oil, thermometer for control of temperature of asphalt of 0 to 300ºC, stairs and platform of operation.
THERMAL OIL BOILER
Boiler for thermal oil of 350,000 Kcal./hour type monkey block. Body of welded carbon steel electrically. Tube serpentine without seam ASTM 40 A53 sch diameter1 1/2″. The thermal oil circulation is made by means of a centrifugal pump type, with electrical motor traffic of 3 HP 2.800 RPM, and pipes constant section diameter 2″.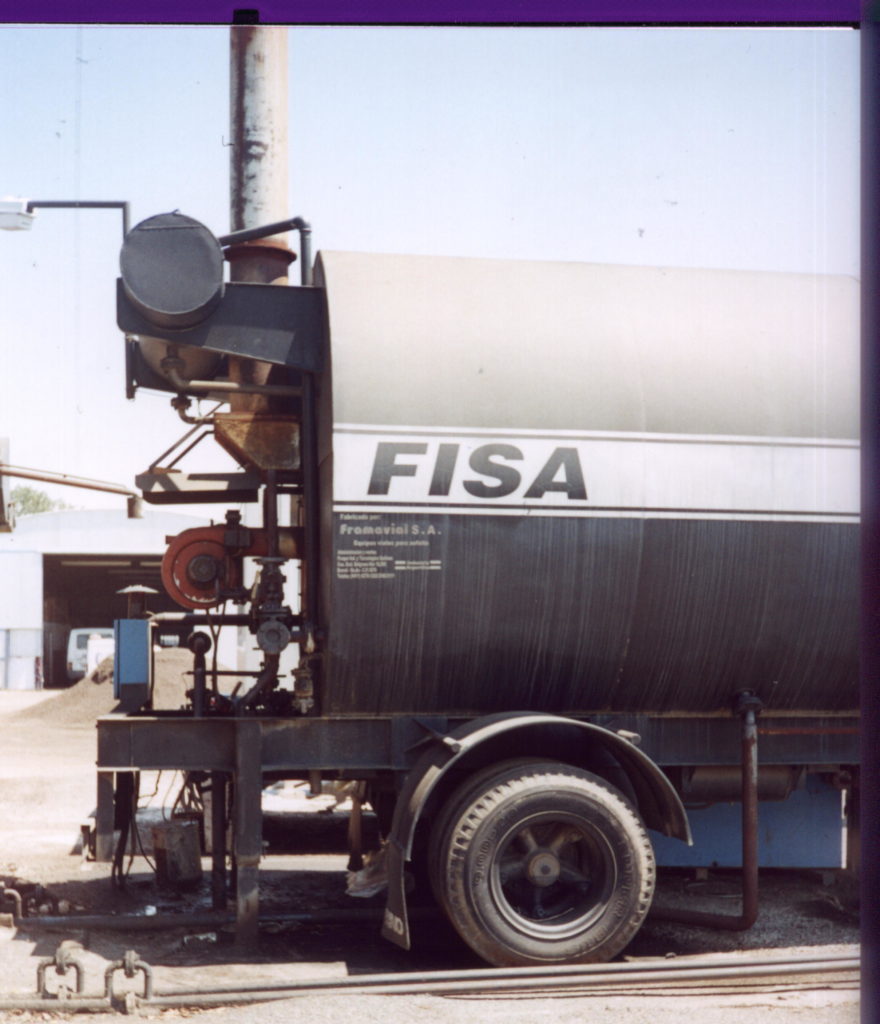 The circuit has maneuver valves that allow: single recirculation by boiler, fast air purge, closes of sent and return, removal of filter and pump with minimum loss of fluid, and closing of expansion tank. Account with constant evacuador of gases and filter of fluid. The burner is of automatic type, operation to oil gas, type on-off, with ventilator and incorporated pump of oil gas. Programmer with flame control and automatic ignition. The equipment takes filter for oil gas. The electrical circuit this lodged in watertight cabinet, cocking mechanisms, protections and button sellers. Elements of control and security.
PIPELINES
Installed thermal oil pipes in the same chassis, to facilitate the transport and the assembly. Asphalt valves and pipes heated by means of thermal oil circulation.
LOAD PUMPS
Pump of load of the asphalt of 3″ type gear driven by electrical motor of 7.5HP, heated by thermal oil.
CHASSIS
The tank of asphalt, boiler and pipes this mounted on solid frame with a transport axis to mobilize empty, with brake to air driven from the equipment tractor, with dual rims, hooks for semi tows and eight legs of support to support the load of the full tank, for blow and mudguard.