Hot asphalt tack distributor
* Tank:
2.000 to 6.000 liters capacity, constructed in steel plate 3,17 mm of thickness with flat mall pillows of 4,75 mm of thickness, their circular section and unions will be electrically welded. On the superior, a load mouth with cover of 400 mm of diameter. Isolated thermally with mineral glass wool of 50,8 mm of thickness and on a this plate cover assuring therefore minimum lost of temperature. Quadrant thermometer reachs up to 300ºC, a pencil armored thermometer.
* Heating System:
Constituted by a tube casing without seam ends at a box of smoke returning by a tube towards the chimney, to the effects to have a uniform heating. This tube this located within the tank in its inferior part and welded electrically.
* Burner:
Auto gasificante type to kerosén with a work pressure of 2 Kg/cm2, the heating system is fed with its corresponding one tank deposit of 60 liters of capacity. It arranges manually in addition to a pump of driven pressure, pressure gauge, mouth of load with cover to spiral, faucet of snub, valve needle and copper pipe with suitable connectors.
* Asphalt Pump:
It will be of type rotating to gears appropriate to work with asphalt materials. This pump will be provided with filter to the entrance of the same one and takes a step valve that allows to carry out circulatory process and irrigation by bar. Also it conducts the operation of unloading on lance of manual irrigation.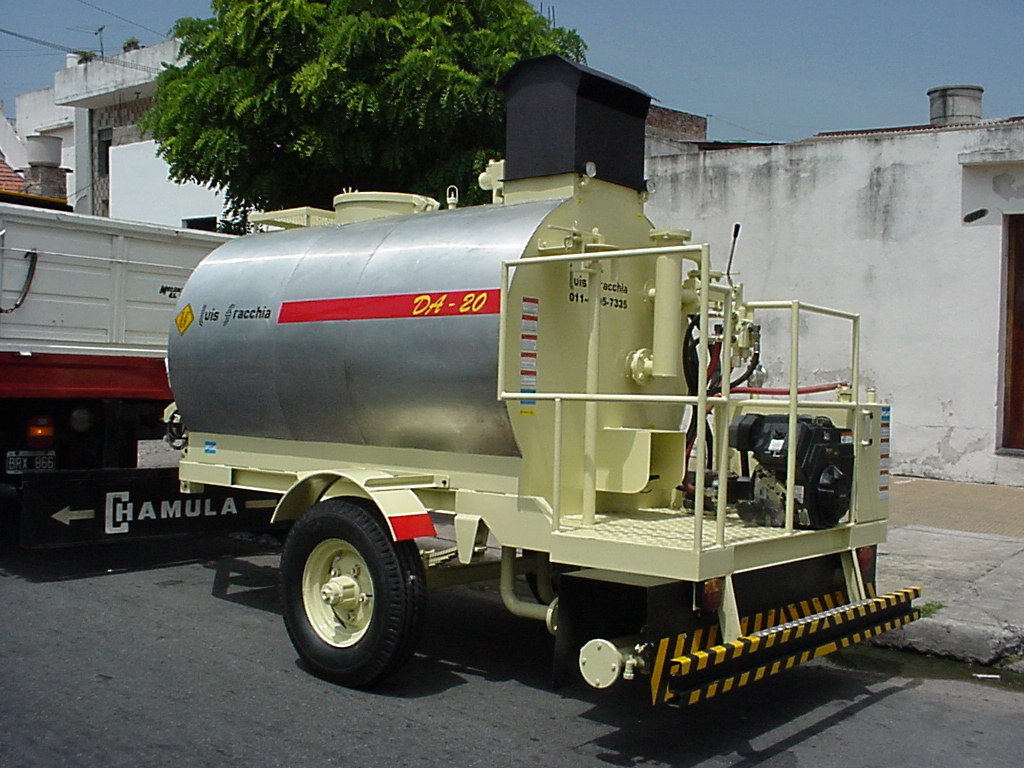 DA-20 Model 2.000 liters capacity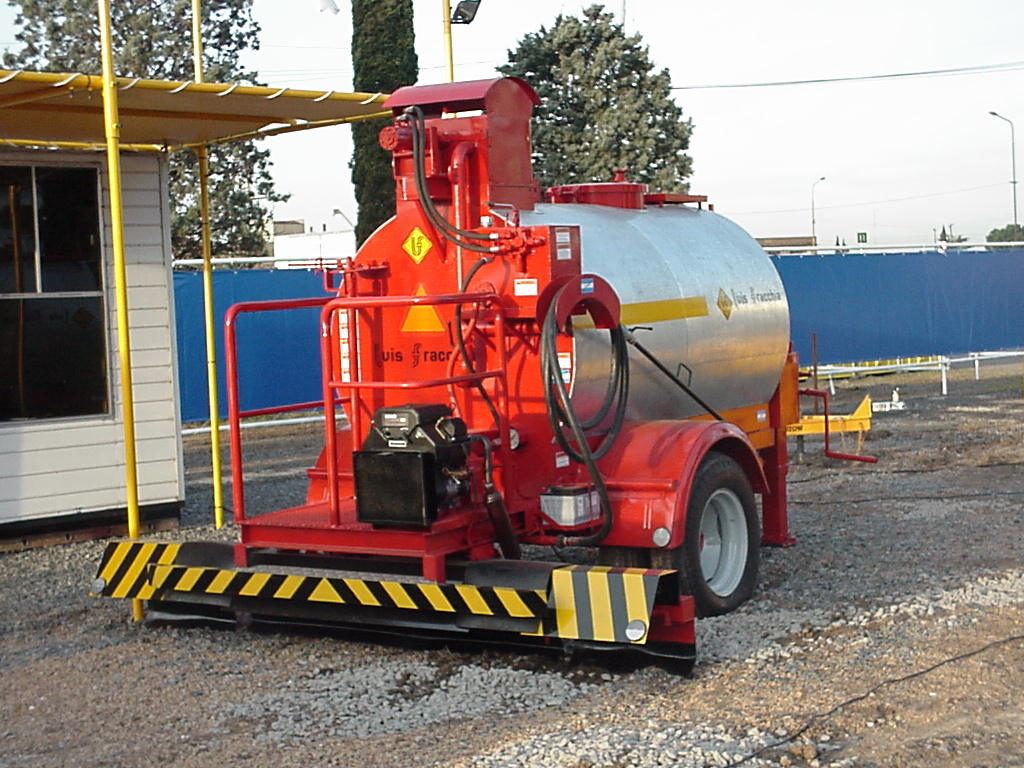 DA-30 Model 3.000 liters capacity
* Irrigation System:
Composed of a bar of fixed irrigation of 1,8 meters in length, constructed with tube of round section; fixed to the same one, the irrigation tips are placed each 10 cm of center to center, to assure an irrigation uniforms and even, with registry of individual opening.
* Gasoline Engine:
To explosion, gasoline with manual starting, clutch of manual drive, destined to the drive of the asphalt pump.
* Chassis:
Formed by longitudinal profiles, lance of shot, connects to the truck and chains of security. It takes a conical steel axis, elastics, maces with bearings, pneumatic rolling 750×16, 10 fabrics. Lateral and back prescribed lights and file of connects to the truck.
* Hoses:
It will be provided with a hose of 1" (25,4mm) of diameter of 6 meters in length with its connect corresponding, a lance with its nozzle and key of cut for manual irrigation. A portable burner (flame thrower) with its corresponding hose of 3 meter in length.
* Painting:
The distributor gives itself properly painted with a hand of anti oxidize and two synthetic enamel hands.