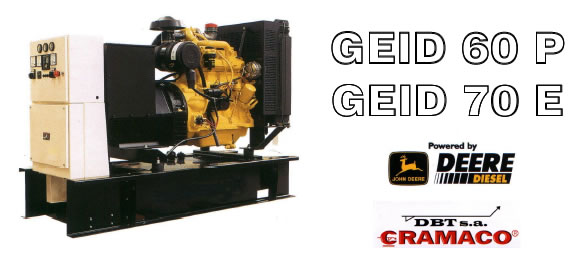 PRODUCT REFERENCE SPECIFICATIONS

Rating: Prime Power GEID 40P – All ratings are suitable for continuous electrical power (at variable load in lieu of main power network).
There is no limitation to the annual hours of operation and all models can supply 10% overload power for 1 hour in 12 hours.
Standby Power GEID 44E – Standby ratings are for supply of emergency power at variable load in the event of a main power network failure up to a maximun of 500 hours per year. No overload is permitted. Output ratings are typical for sets operating at 380-415 Volts.