Rotating Pump to Suction Oscillating Segment - Propelling Model A.G. 1
Design Characteristics:
Body, segment, cover, press packing, bridles and support carries bearings in grain fused iron fine, axis, eccentric and wedge in rectified steel SAE 1045, bronze faucet with grease device of lubrication. Body in antacid bronze and stainless steel AISI 316, with special alloys according to the use to that it is destined.
Additional:
Cover of heating, with recirculation to steam of water or thermal oil, to maintain products to the wished temperature. Filter, its positioning does not allow to the passage of strange bodies and aid to the smaller wearing down and better operation.
Segment, in steel SAE 1020, antacid bronze or stainless steel AISI 316.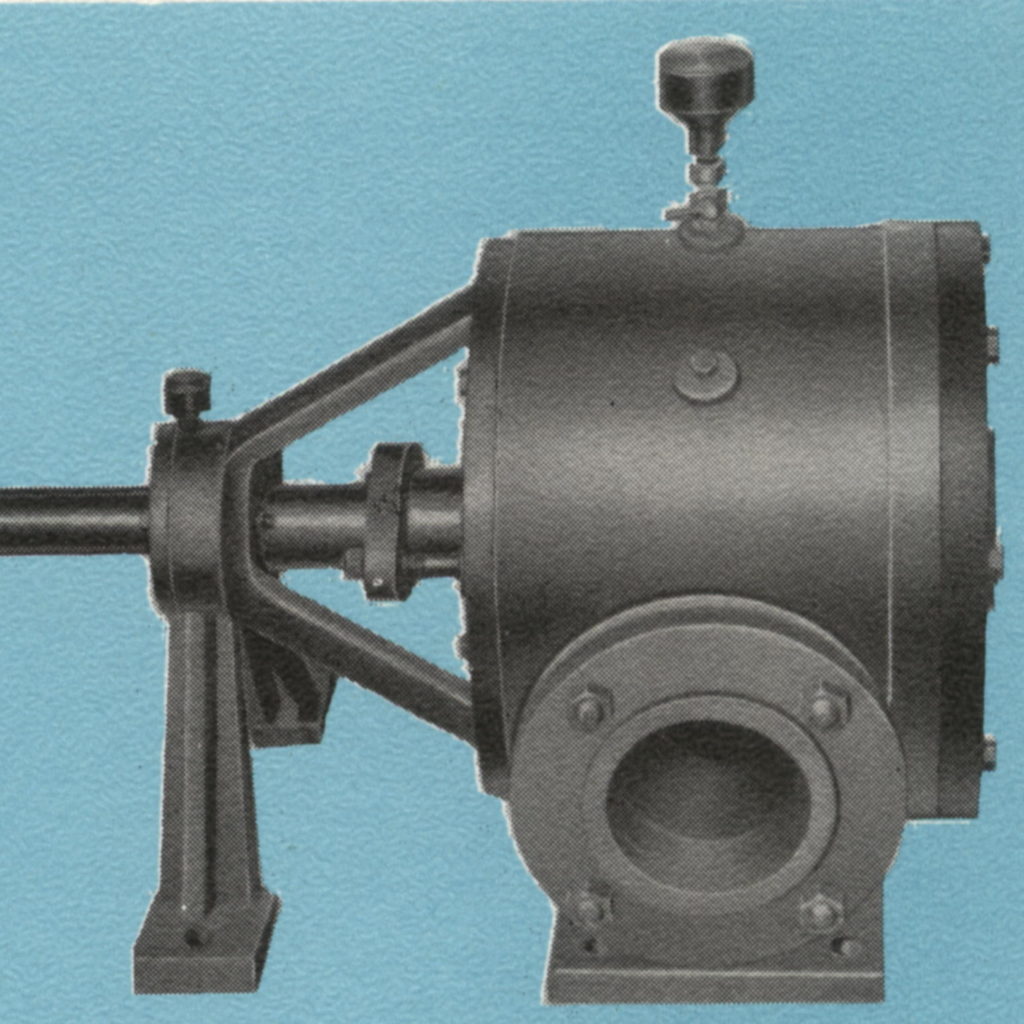 Power and yield:
Vary according to subject norms to the transfer of the liquids,
to its viscosity, density, manometric height and number of revolutions.
Driven:
With electrical engines, pulleys in V, chains or reducing of speed
Connect:
On fixed base, with well formed iron frame UPN
On base, with fixed or revolving wheels and handle for its manual transport
On chassis with wheels, it sends and tow enlistment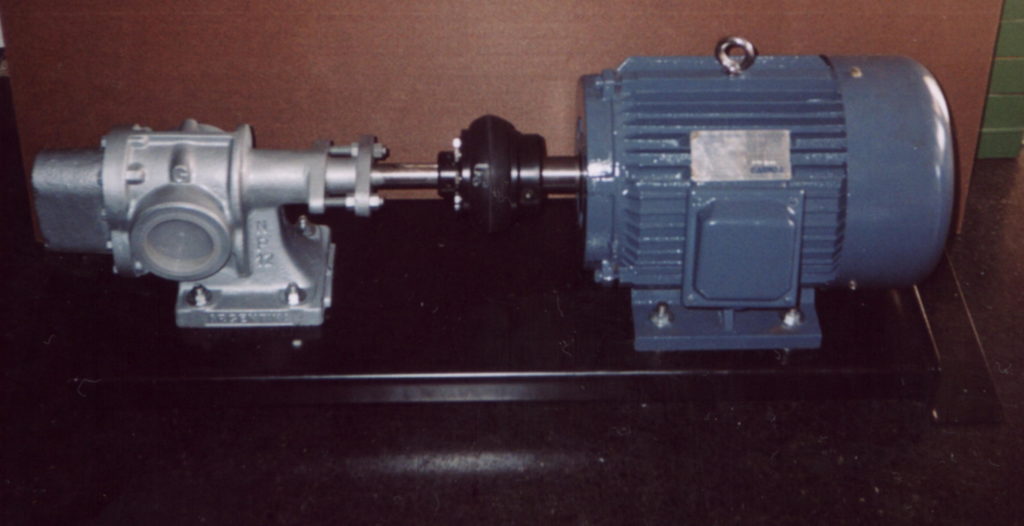 Applications:
For petroleum and all its derivatives, molasses, soaps, glucose, cellulose, chocolate, candies, paintings, pulp and fruit juices, beer, oils, lyes, etc.
Advantages:
Quiet operation, facility of installation, maintenance and disarmament for its cleaning or inspection, without need to disconnect pipes. By the high margin of reserve in the used materials, these pumps support rectifications, maintaining the initial tolerances of manufacture, as well as their yield and allow the standard use of spare parts in measures.
Volume Caudal: From 2.2 to 140 m3/hour
Rotating Helical Gear Pumps Model N.P. 12
Design Characteristics:
* Body, covers and presses fused fine grain iron packing
* Steel gears SAE 1045, helical, deal and millings with maximum care in creative machines
* Axes of steel SAE 1045, superior quality, rectified
* Body, totally covers, presses packing and gears in antacid bronze (special alloy)
* Totally constructed in stainless steel alloys AISI 316 with treatment, according to norms that must be used to the pumping of acid liquids
Driven:
* By means of motors from 900 to 1.450rpm, with it connects direct
Additional:
* These pumps can be provided with covers with by-pass for better regulation of volume
* Heated, to maintain the product to the wished temperature
* Straight gears
Applications:
* For all class of viscous liquids, that by their nature, are lubricant
* In order to maintain in circulation or to inject petroleum and all its derivatives
* Paintings, pulp and fruit juices, honeys, melazas, oils, fats, etc.
It is advised for a better operation of the pumps:
* When the liquids are heavy or dense, to use pipes, a greater 20% more
* To avoid excessive pressures as far as possible, outside normal
* Not to use abrasive products, because the risk of a premature wearing down is run
Volume Caudal: From 1.7 to 28 m3/hour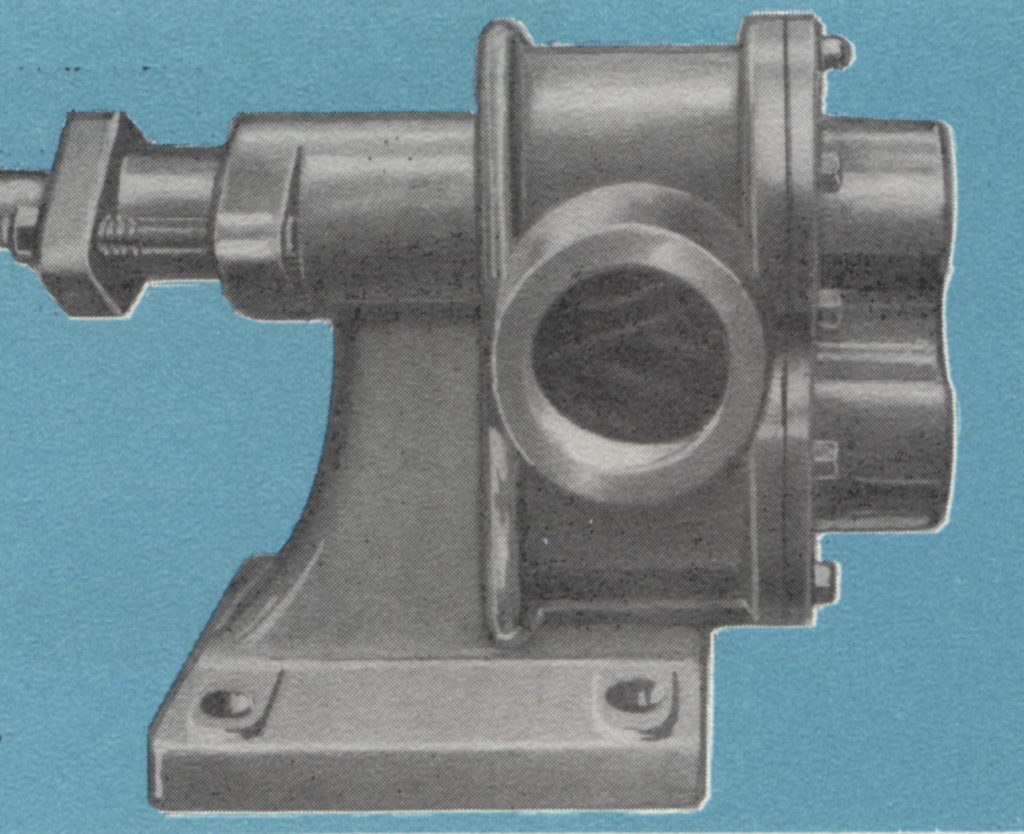 Rotating Straight Gear Pumps Model O.D.6
Design Characteristics:
* Body, covers, gears, presses packing and support in fused fine grain iron
* Steel axes SAE 1045, rectified and assured with elastic thorn
* Antacid bronze body and gears and stainless steel axes AISI 316
* Stainless steel body, gears and axes totally AISI 316, treated
Driven:
* By means of electrical motors, diesel oil, gas, etc.
* Reduction, crowns and pinion, pulleys in V, to chain and reducers of speed
Additional:
* Provided with By-Pass cover, for a better regulation of the volume
* Heated to maintain the product to the wished temperature
Applications:
For petroleum and all its derivatives, pulp of fruits, molasses, chocolate, candies, fat, painting, glucose, cheer and products of low temperature and the great viscosity
Recommendations:
For aspiration, when it is used with nonviscous cold liquids, it is necessary to place a valve of retention in the suction sewer, to prevent the loss of column. If these were heavy, it is advised to place so in a position that the liquid flows towards the pump.
Not to use at 300 greater speeds of rpm. With dense or viscous liquids its 200 can be reduced speed to rpm lessen its nominal volume.
Volume Caudal: From 8.0 to 17.5 m3/hour